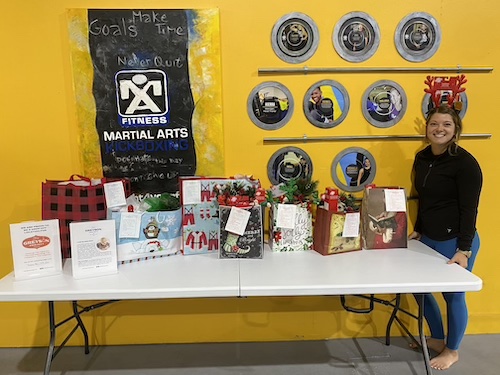 Local St Pete gym, MA Fitness, is a proud supporter and drop off location for the The Greyson Project. Since 2015 The Greyson Project has been decorating rooms for families forced to spend the Christmas season in the hospital. You can read more about their journey on their website https://www.thegreysonproject.org
Their mission has spread from Orlando, FL to over 12 states, 27 hospitals and over 1300 bags of Christmas cheer to kids and families. The bags can be filled with Christmas decor to make the rooms more festive and small gifts/toys for the children. All items must be new due and unopened due to hospital guidelines.
St Pete Gym Does it's Part as a Drop Off Location
MA Fitness is a locally run St Pete gym that has a unique take on fitness. Using high energy heavy bag kickboxing workouts, strength training and bodyweight conditioning, the trainers aim to make you the best version of yourself. As a drop off location for the city of St Pete, FL, MA Fitness hopes to double the amount of bags donated in the previous year for Pinellas County, FL
You can bring bags in until December 14th and a representative from the Greyson Project will be delivering each bag personally to the hospital. If you cannot make a bag yourself you can still donate online directly to the cause by using the website. DONATE ONLINE
What to Expect When Dropping Off
The address for drop off is 4400 34th St N, Unit J, St Pete, FL 33714 (Look for the large kickboxing art mural on the wall). You may drop off the items right inside the door by the front desk reception area any time during operating hours. There are bag tags which you can personally address and describe what is in your gift bag. Please use a Christmas gift bag for all donations. Check with the MA Fitness front desk associate for these tags and a small gift from the gym!